Shape Up
The Shape Up method:
Shaped versus unshaped work.
Designing at the right level of abstraction.
Setting appetites instead of estimates.
Concepting with breadboards and fat marker sketches.
Making deliberate commitments—bets— instead of feeding the machine.
Choosing the right cycle length (six weeks).
A cool-down period between cycles.
Breaking projects apart into scopes.
Downhill versus uphill work and communicating about unknowns.
Scope hammering to separate must-haves from nice-to-haves.
Six week cycles, two tracks

Phases of the work

Steps to perform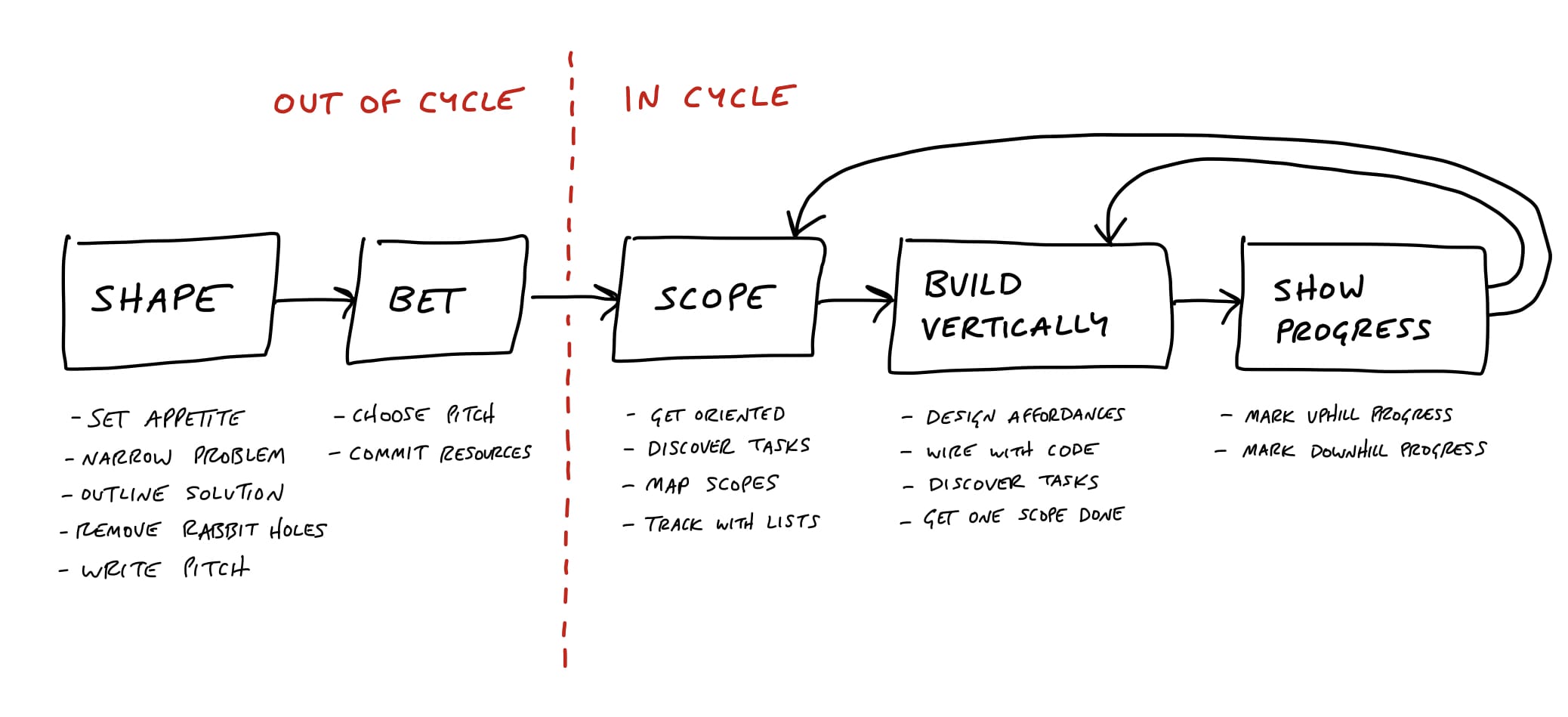 Shape Up: Stop Running in Circles and Ship Work that Matters, Ryan Singer.
August 06, 2019 | @ArturoHerrero